Coverage from across Michigan and the state Capitol with the Michigan Public Radio Network and Interlochen Public Radio.
Judges include Michigan's 1st Congressional among gerrymandered districts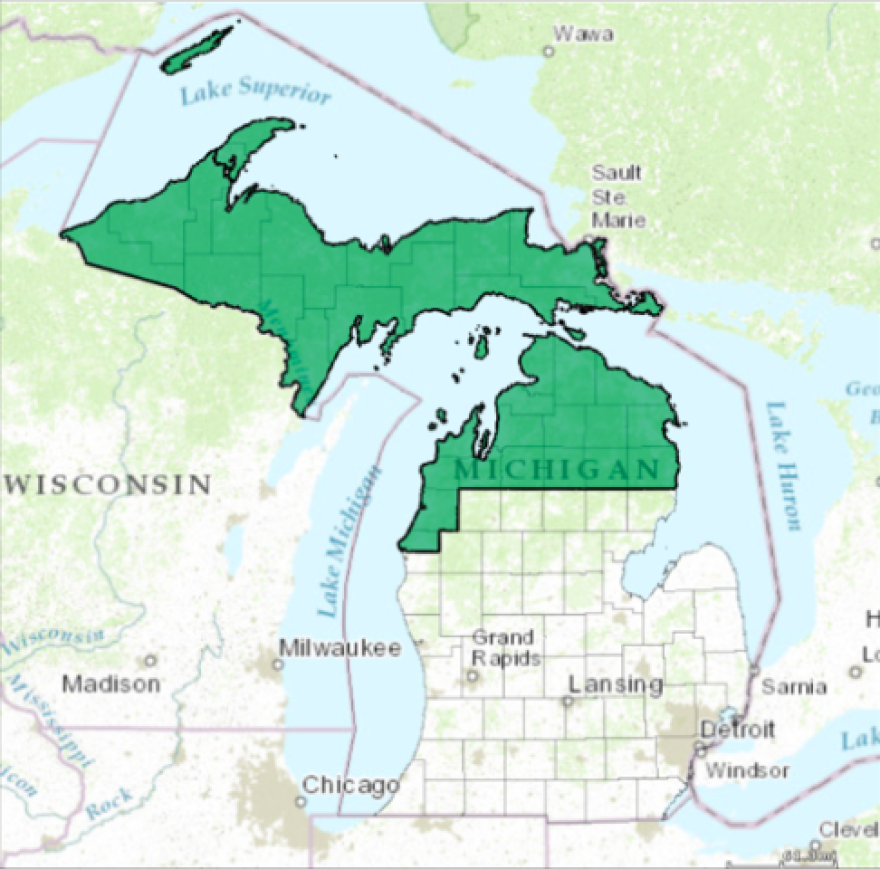 Judges say Michigan's 1st Congressional District was gerrymandered and needs to be redrawn. It was part of a federal court ruling announced Thursday.
Michigan's 1st Congressional District streches over most of northern Michigan and the entire Upper Peninsula. In their decision, the judges said the district was drawn to benefit Republican candidates.
"The ... Plan removed Bay, Arenac, and Iosco Counties—Democratic-leaning counties—from Congressional District 1 and added counties from the western side of the state, making Congressional District 1 "much more Republican,"" the ruling read.
U.S. Congressman Jack Bergman (R-Mich.) won re-election with 56 percent of the vote last November. He declined to the comment on the court's decision, saying it's pending litigation.
Chris Cracchiolo with the Grand Traverse Democratic Party says the gerrymandering likely wasn't enough to sway the election, but it means the district could be redrawn.
"They might decide to add Wexford County … or Crawford might be another one," Cracchiolo says.
In a fundraising email, the Michigan GOP questioned the court's ruling, calling it an "activist court."
"Democrats know this is their best opportunity to thwart the will of Michigan voters, overturn our majorities in the State House and Senate, and give Governor Whitmer a clear path to passing her leftist agenda," the email read.