Highlights from Kids Commute LIVE: Food, glorious food!
Thanks to everyone who attended the recent Kids Commute LIVE concert at Interlochen Center for the Arts.
Interlochen's Matthew Schlomer directed the Interlochen Arts Academy Wind Symphony. TCAPS teachers Peter Deneen and Douglas Downer also conducted pieces. The theatre students were directed by Andrew McGinn.
Middle school musicians from Traverse City East and Traverse City West Middle Schools joined the Academy Wind Symphony for two pieces.
Watch the entire concert on demand below! Scroll down to see more photos from the event.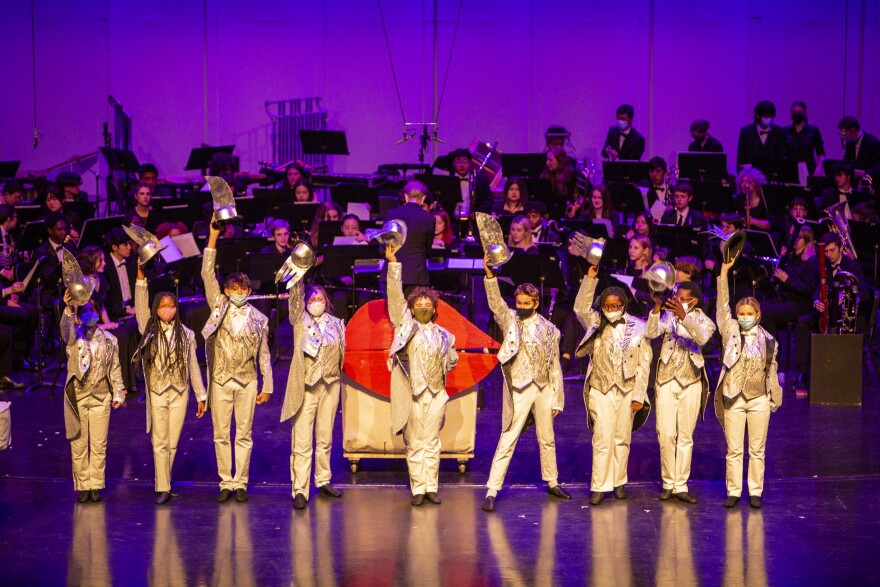 Click here to view a gallery of additional photos from Kids Commute Live!
Thanks to Emily Umbarger, Brent Wrobel, Michael Culler, Stefan Wiebe and the whole Interlochen Presents team, Sonja Baker, Joe McCarthy, Sierra Bigham and Bear Earth Herbals, Pam Horne, Kim Elston, Jane Becker, Lindsey Anderson and Admissions, Stephen John, and countless others for your help and support in making this event a success!