Traverse City Commission approves restrictions on vacation rentals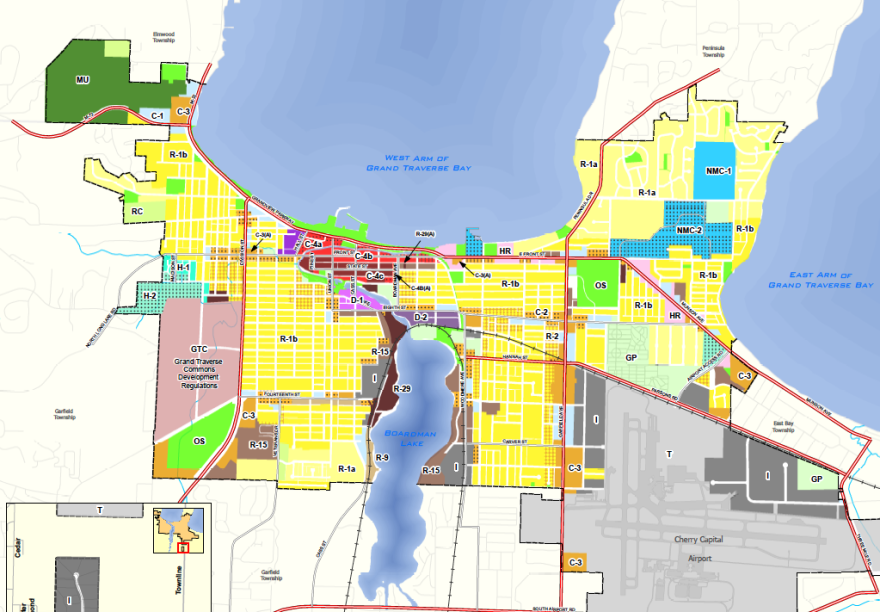 Traverse City commissioners unanimously approved restrictions on vacation home rentals in some parts of the city Monday night.
Areas zoned C-1 office-service and C-2 neighborhood center will now only be allowed one unit or 25 percent of a development for short-term use, provided the rest of the units are used for long-term housing.
The changes apply to sections of East and West Front Street, Garfield Avenue, Munson Avenue, Eighth Street, Woodmere Avenue, Fourteenth Street, Union Street and Randolph Street.
Previously, unhosted vacation rentals like AirBnB had been allowed in most areas.
The planning commission wanted a more restrictive amendment, saying too many vacation rentals are limiting housing for year-long residents.
"[The planning commission] really feels that vacation home rentals are outcompeting the long-term rentals, long-term sales of residential and they feel for the stability of our local economy we need to have affordable housing for all the businesses that we have in town," Traverse City Planning Director Russ Soyring said.
Vacation rentals are allowed without restrictions in some areas — including the transportation district, development district, hotel resort, community center, and regional center.
Previously licensed short term rentals will be grandfathered in.