Interlochen students featured on this week's From the Top
This week, the nationally syndicated classical music program From the Top features an episode recorded at Interlochen Center for the Arts and featuring Interlochen Arts Academy students.
The program, recorded in March 2019, was hosted by actor and conductor Damon Gupton with pianist Michelle Cann.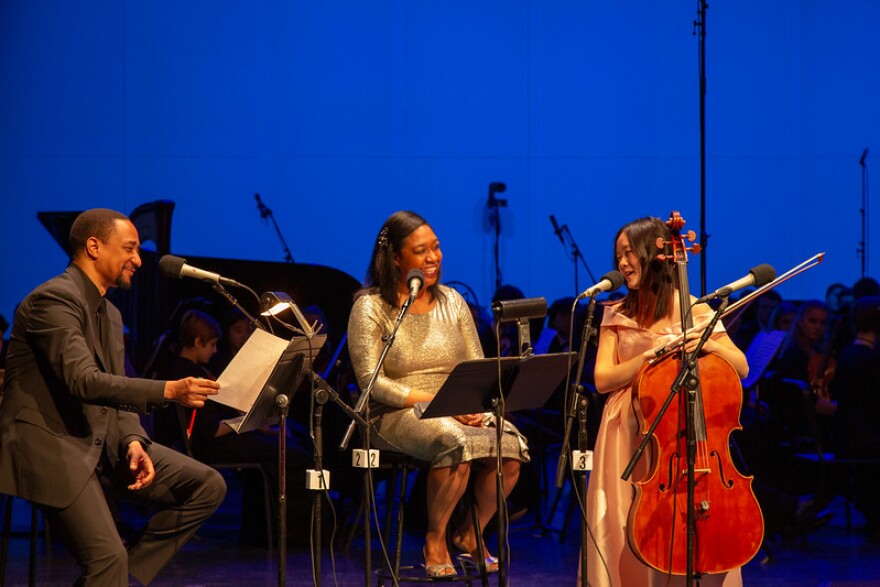 Student soloists include tubist JunMing Wen, cellist Esther Chae and bassoonist Luis Marquez Teruel.
The Interlochen Arts Academy Orchestra and Percussion Ensemble were also featured.
Listen to the episode on Classical IPR on Saturday, November 7 at 5 p.m.
It's also available to stream on demand at this link.
For photos from the concert, click here.