00000178-73c0-ddab-a97a-7bf830df0000Classical IPR regularly features new releases that we think our listeners will enjoy. Stay up to date on the latest classical albums of interest.
New Release of the Week: Brahms Piano Quintet/ Schumann String Quartet No. 1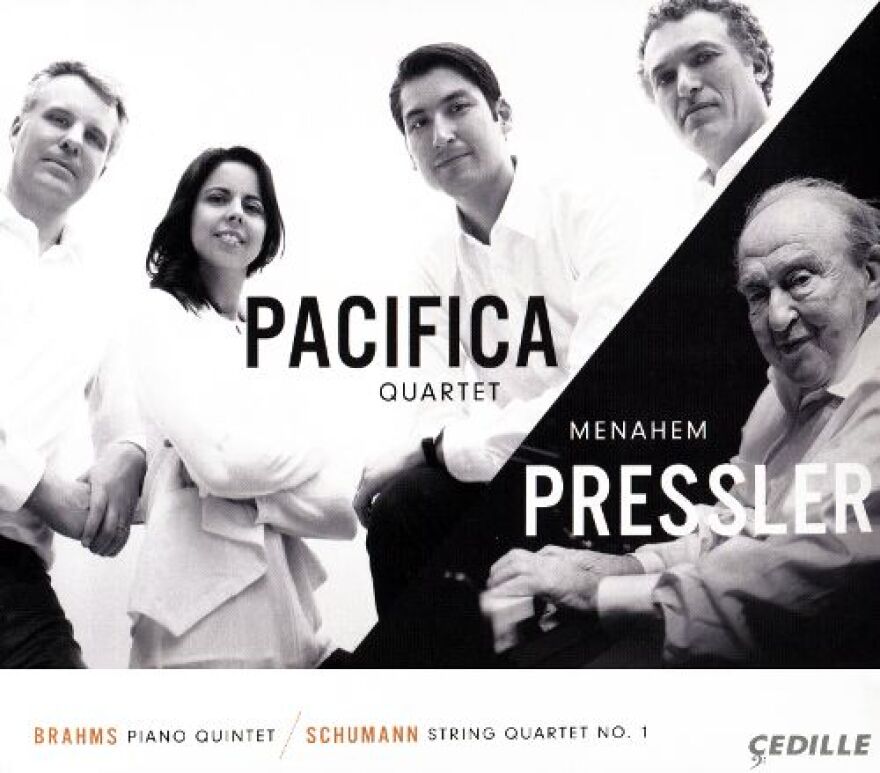 Legendary pianist Menahem Pressler joins forces with the Pacifica Quartet on the new album Brahms Piano Quintet/ Schumann String Quartet No. 1.
This new album marks the first time that the 93-year-old Pressler has ever recorded the Brahms quintet. After escaping Nazi Germany as a teenager, Pressler won the Debussy International Piano Competition in 1946 and has served on the music faculty at Indiana University since 1955. He is also a founding member of the Beaux Arts Trio.
On the second half of the album, the Pacifica Quartet performs Robert Schumann's String Quartet No. 1. Although Schumann's quartet has been a favorite of the Pacifica Quartet since their founding in 1994, this is the first recording any Schumann work by the Pacifica Quartet.
The quartet, which has been artist-in-residence at the Jacobs School of Music at Indiana University since 2012, includes violinists Simin Ganatra and Sibbi Bernhardsson, violist Masumi Per Rostad and cellist Brandon Vamos. The quartet has appeared several times as artist-in-residence at the Interlochen College of Creative Arts' annual Chamber Music Camp, and Vamos is a two-year alumnus of Interlochen Arts Camp. The Pacifica Quartet will be touring the United States and Canada in April and May.