Supercharged energy bills stall in Lansing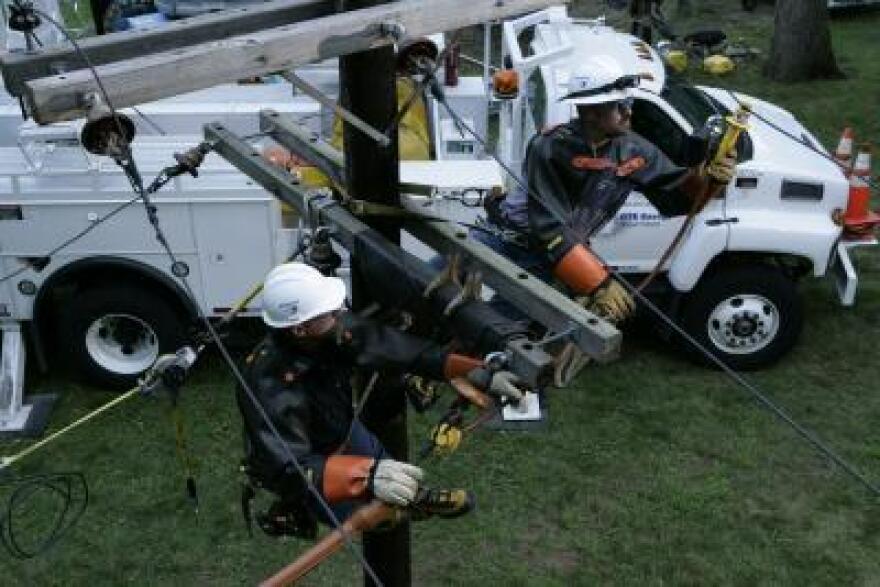 The future of energy regulation in Michigan is uncertain.
For months, state lawmakers have debated the state's energy rules, but for months they've failed to pass legislation. Republican leaders want to do the first major overhaul to energy law since 2008.
The state Senate approved two energy reform bills in November, but those measures have stalled in the House.
"Right now there are insufficient votes to pass these two pieces of legislation … in their current form," says state Rep. Triston Cole (R-Mancelona). Cole is a no vote on the legislation.
One of the sticking points has been energy choice.
Right now, 90 percent of the electricity market in Michigan is regulated. That means most ratepayers are forced to buy power from one utility. The other ten percent of the market is open, with customers buying electricity at fluctuating rates from a variety of alternative energy suppliers.
Current reform bills would keep that number at ten percent, but Cole says he wants a larger market for energy choice.
"I'm a strong proponent of the free market system," Cole says. "Market pressures continue to drive prices down. That keeps prices reasonable and as low as possible for consumers, whether you're a consumer as a business entity, a school or a residential customer."
Michigan's largest utility companies, Consumers Energy and DTE Energy, are against opening the market any further. The utilities say a regulated market leads to stability on the grid.
"Some of this, in my opinion, is more scare tactics to allow more of a monopoly on power generation," says Cole.
Beyond energy choice, the Senate bills would raise the state's renewable energy standard from 10 percent to 15 percent. The legislation would also add new fees to people enrolled in the state's net metering system.
CORRECTION Dec. 13: An earlier version of this story incorrectly identified 'Consumers Energy.'